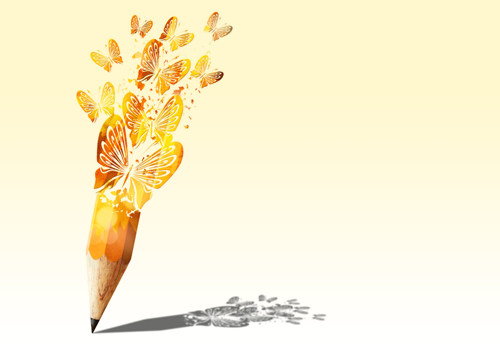 Creative Truth(s)
Musings, Inspiration, Reflections and Support for Creatives of All Kinds
By Gemma Wilcox
Hello You!!
Deepest  gratitude to you on this Thanksgiving Eve for tuning in to my new blog and very first blog post!
Last week, I took myself to the incredible, nourishing and magical Valley View Hot Springs, to give myself a much needed 4 day solo creative work retreat.  Soaking in the healing natural hot springs for hours on end, letting the layers and layers of distraction and tension melt away, and reconnecting with my creative wellspring, flow and inspiration, I was surprised to realize that I really desire to have a space to share my creative visions, ponderings, explorations and discoveries!  It was then that it became as clear as the brilliant blue Colorado sky:  "I want to start a blog!"
Last night, 3 days after getting back from that rejuvenating trip, I was sitting in a hot bath (yes, I LOVE being in hot water!) and I realized that the desire to create a blog was still alive in me, but I hadn't done anything about it and it was slipping away, day by day, due to familiar excuses and habitual patterns of avoidance and distraction.  Now, I have been looking long and hard at some of these patterns of NOT GETTING SHIT DONE, so I made the decision, then and there, to just commit to doing it within 24 hours, BUT I also needed support.  So, I popped open my Ipad and wrote this Facebook post:
"Ok FB world…calling on some accountability! I find that naming my commitment to hundreds of people here – albeit virtual – holds a certain fire under my butt that I respond well to regarding my productivity….soooooo:

I commit to creating and publishing a launching page for a blog I want to write…by TOMORROW 5pm. At least a launching page, regardless if it's "messy" or if I change the name at a later date, etc. and I will post the link here!

Are y'all willing to hold my feet lovingly to the fire?

#learninghowtohackmyhabits #askingforsupport #shipit! #toastytoes"
I AM LEARNING THAT I NEED ACCOUNTABILITY and I CAN ASK FOR SUPPORT!  And it worked!  HERE…IT…IS!  As promised.  Posted mere seconds before the deadline (I'm working on that one :-)).
WOW…Soooooo good to pop that blog-writing cherry!…(yep, I like sexy analogies – get used to it ;))
Before I go (and before I get too perfectionist about all this, that I end up missing my 5pm deadline), I want to state my intention and commitment to myself and to you in the writing of this blog (in no particular order of importance):
I will share

my

Creative Truth(s), beliefs, inspirations, questions, explorations, discoveries and musings. From the sacred to the mundane, from the poetic to the profane.  What I write may or may not ring true for everyone, but I invite you to explore and try them on!

Sometimes these truths will be paradoxical, contradictory and exploratory, but they will always be as honest as I can get with myself (and I intend to get deeply honest).

I commit to being courageous, vulnerable, raw, fierce, gentle, and above all…real.

This

will

be personal…sometimes practical…and hopefully touch some universal truths too.

I commit to facings my fears, walking my edge, and risking making mistakes so I can grow and expand creatively.

I intend this to be creatively experimental; be it simple or complex, in or out of the box. I want to learn and grow through the writing of this blog, and would love you to come along on the ride with me, however you feel moved.

I want to learn how to embrace the most glorious successes and failures of these posts, and not to let either of these things get in my way…and to deeply listen.

I wish to share some of my most helpful creative practices and tips.

I desire to share some of the creative materials and explorations that are most lighting up my life, rocking my world, breaking my heart open, and inspiring the fuck* out of me (books, quotes, shows, musings, websites, music, and other inspiring creative modalities) with a generous, abundant and expansive spirit!

I commit to revealing some of my creative challenges, stumblings, bumblings and shadow (as well as ways through some of this shadowy territory once I get to the other side!)
* I will sometimes swear, have shitty grammar and typos, talk about sex…and likely rock, nudge, embarrass, challenge, invite, bore, annoy, and hopefully delight you (and myself)…but always with the deepest intention to inspire ME and YOU ALL to start, continue and not stop sharing your creative truth(s) with the world…now and for all time…no matter what!
I believe that I, YOU, WE, THIS PLANET, AND BEYOND need the gifts of full, whole, wild, wise, and wacky embodied creative expression more…than….ever!
SO…here goes…
Happy, Creative, Heart-full, Nourishing Thanksgiving to YOU ALL!  MAy it be nourishing for your creative souls.
Thank you, Thank you…THANK YOU!
<3
No posts available